Every single week, we have dedicated volunteers who give their time and resources to support our neighbors experiencing homelessness. Each month we would like to take the time to recognize the impact, passion, and power of our volunteers from across the state. We are incredibly grateful for their support and would not be able to do the work without them.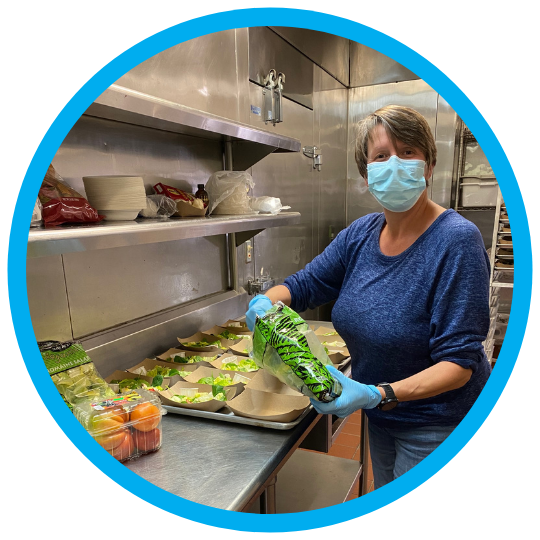 Judy
Judy, an English teacher at Santa Barbara City College, started volunteering with PATH Santa Barbara at the beginning of the COVID-19 pandemic, and has not waivered since. She volunteers twice a week in our interim housing kitchen serving our residents. Thank you, Judy, for dedicating your time to support helping our unhoused neighbors in need!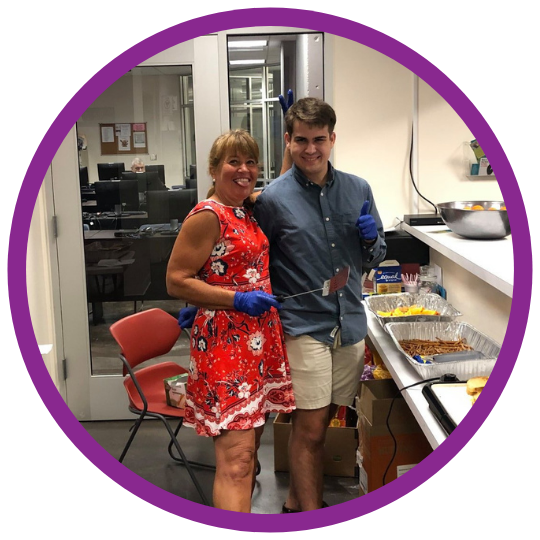 Patty and Dominick
Patty and her son Dominick started volunteering at PATH San Diego in 2019 and have been instrumental in supporting PATH's meal services in numerous ways. They started by making and serving lunch for our interim residents at PATH San Diego's Connections Housing. When the COVID- 19 pandemic hit, they supported our PATH Cooks Mobile Program, ensuring meals would be delivered to our most at-risk clients.  They also supported our holiday meal programs, and while Dominick is back at college, Patty continues to volunteer every Monday and Thursday. 
"I was searching for a volunteer opportunity serving the homeless population, and I ran across the PATH website. I remember being moved by the testimonials from clients sharing their stories of finding their way home. After relocating back to San Diego, I was deeply saddened to witness the increased homeless population, especially among the elderly. As soon as I found PATH, I encouraged my son to come along with me. Pre-Covid, we served lunch directly to the residents, and it was a pleasure to meet people from all different walks of life.  Now that we are working more in the kitchen, we are still able to get everyone fed, and help with other things that need to be done to make sure PATH keeps running. I believe that everyone, no matter what their situation in life is, should have a place to call home. I believe in the Golden Rule and treating all with respect.  I am always excited to share with others my experiences volunteering at PATH," Patty says.  
Thank you, Patty and Dominick, for all you do and your incredible commitment to helping those in need!