YOU STAY HOME. WE END HOMELESSNESS.
Stay in and donate to help our homeless neighbors make it home.
I am Homeless and
Need Assistance
I Want to Join the
PATH Community
I Want to Partner
with PATH
PATH is ending homelessness for individuals, families, and communities. We do this by building affordable housing and providing supportive services throughout California.
REGIONS WE SERVE
140 Cities in 6 Regions
TOTAL PEOPLE WHO
HAVE MADE IT HOME
On average, PATH moves in 23 people per week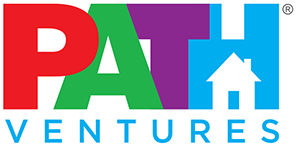 Built

In Construction

Coming Soon

PATH Ventures, started by PATH in 2007, builds and operates affordable rental homes paired with on-site services that support residents in regaining long-term stability, independence, and health.
Retention Rate

People Served

Communities

Opal, a hospice caregiver in Santa Clara County, lived in her car for almost three years before a chance encounter with Serge Lilavois, PATH San Jose's Associate Director, at a gas station in early March. Opal has worked as an in-home hospice caregiver for over thirty...
read more