Winnetka Village Apartments
Located in the community of Winnetka in the San Fernando Valley in Los Angeles County, Winnetka Village provides 95 units of permanent housing dedicated to senior adults ages 62 and older. A total of 62 units are set aside as permanent supportive housing for individuals who are formerly homeless and may have special needs.
Winnetka Village Apartments more than just a key to a safe place to sleep, it offers a space for residents to live independently but with the supportive services they need to regain stability.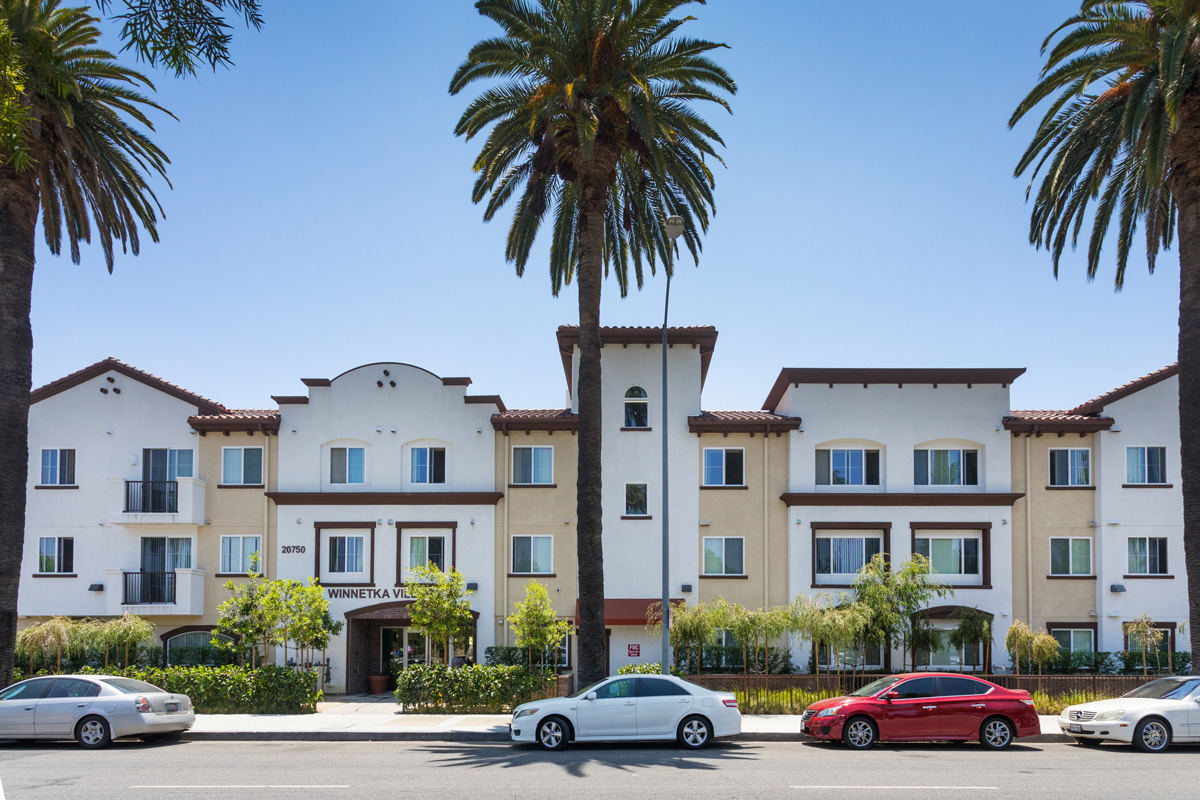 About the
Property
Winnetka
Total Units: 95
Population served:
Seniors
94 one-bedroom units
1 two-bedroom units
Completion Date: June 2016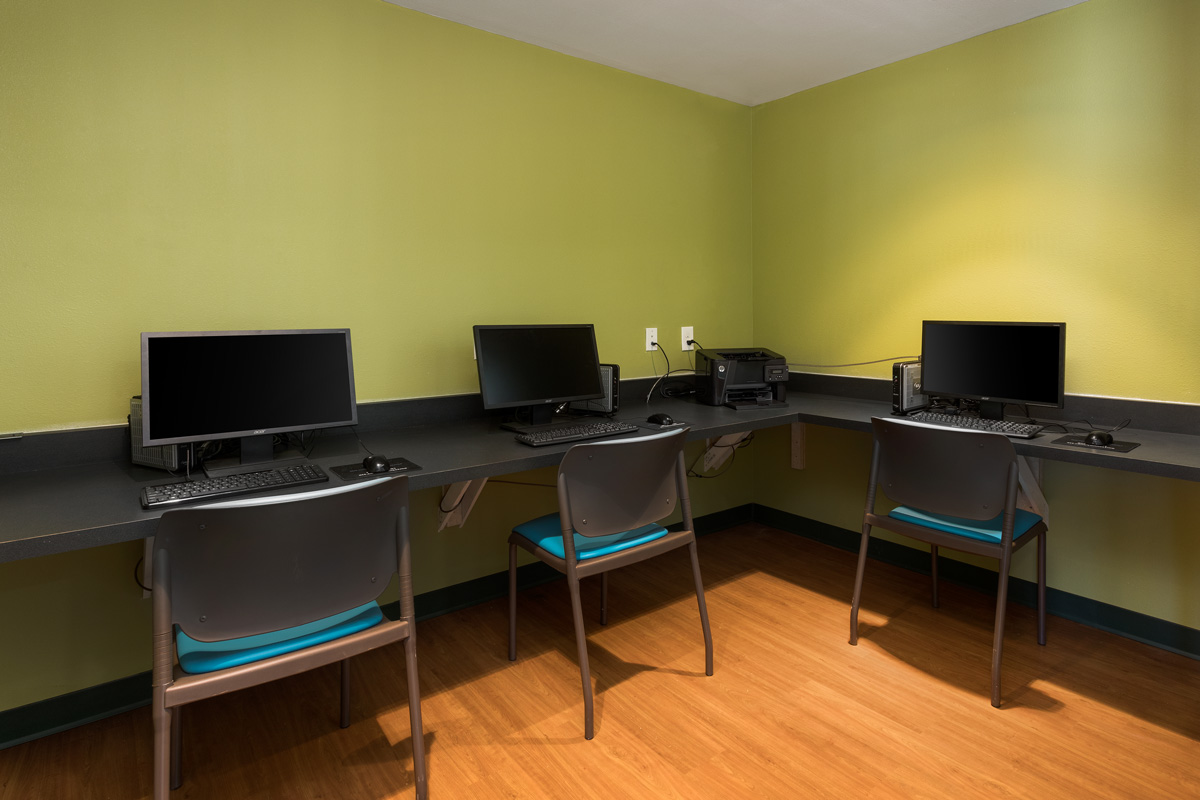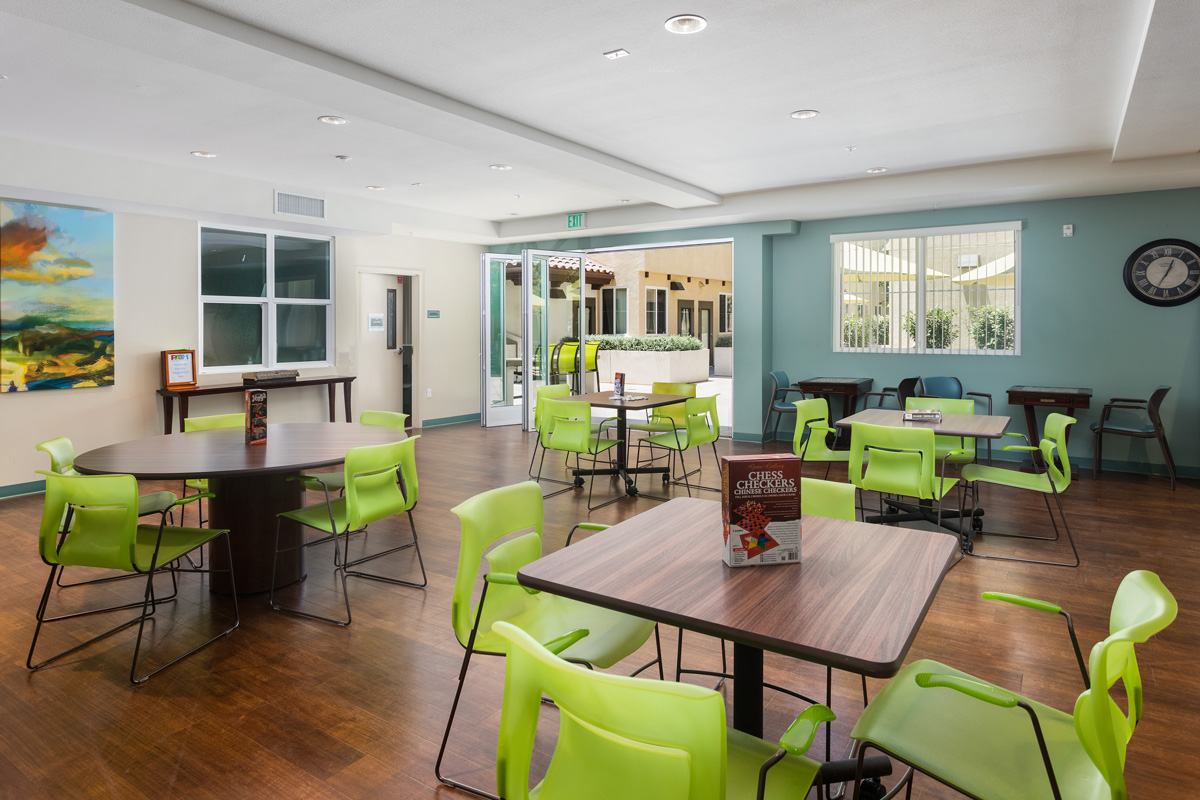 Financial
Partners
California Dept. of Housing & Community Development
California Debt Limit Allocation Committee
California Tax Credit Allocation Committee
Citibank (construction & permanent loan)
City of Los Angeles
Conventional Loans
County of Los Angeles Community Development Commission
County of Los Angeles Department of Health Services (Operating Subsidy)
County of Los Angeles Department of Mental Health (Mental Health Services Act, Prop. 63)
Federal Home Loan Bank of San Francisco
Housing Authority of the City of Los Angeles (Operating Subsidy)
Housing and Community Investment Department
4% Low Income Housing Tax Credits