As of January 1, 2022, Jennifer Hark Dietz has stepped up to the position of chief executive officer for PATH (People Assisting The Homeless). She now leads one of the most impactful housing and homeless service agencies in the state of California. As the new year begins, she shares,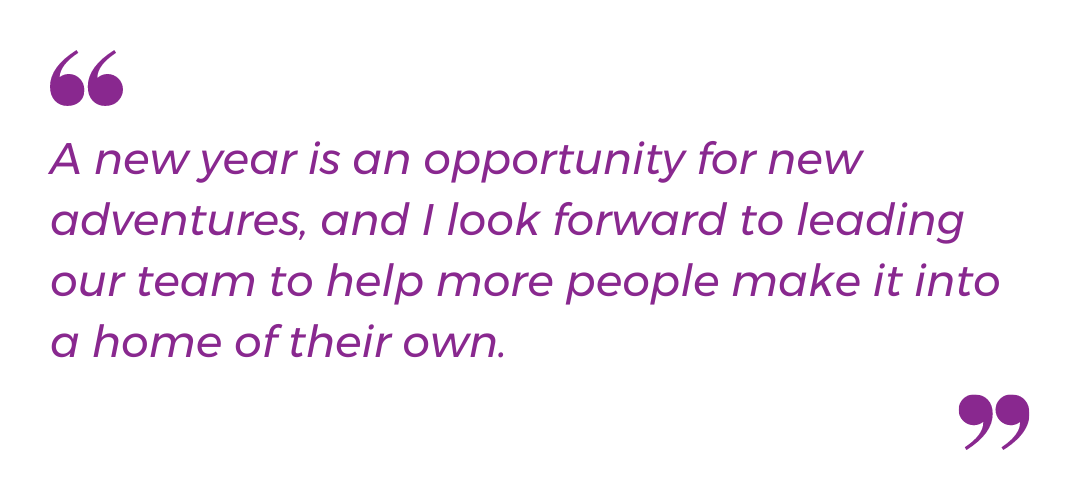 PATH's former CEO, Joel John Roberts hasn't gone too far within the PATH family. He is now leading PATH Ventures as CEO, the affordable housing development branch within the PATH family of agencies. 
For the last 25 years Joel John Roberts served as PATH's CEO, beginning his leadership when the organization served Los Angeles' Westside with a dozen dedicated staff members, a 32-bed transitional housing facility and employment center, and an annual budget of $500,000. Today, the PATH family of agencies — PATH, PATH Ventures, and PATH Partners — has become a statewide homeless services and housing development agency serving 1 out of every 6 Californians experiencing homelessness.
PATH's new CEO, Jennifer Hark Dietz has a rich background in working in homeless services. In her previous role, she served as executive director and deputy chief operating officer of the organization, leading PATH's strategic direction, business management, and person-centered efforts across California. She will continue to guide the organization's statewide initiatives, working alongside nearly 1,000 team members with a shared commitment and vision to establish permanent solutions to homelessness that are faster and more affordable for our unhoused communities.
For eight years, Jennifer has been part of the staff leadership team that has grown PATH tenfold, led PATH's efforts to prevent our homeless population from succumbing to COVID-19, is the driving force in guiding PATH to address racial and gender equity, and represents the next generation of nonprofit leadership.
As Jennifer embarks on this new adventure, she's excited for the PATH community to get to know her leadership on a more personal level. And what better way to do that than a top 10 things you didn't know about our new CEO!