Our PATH workforce is made up of a diverse range of dedicated and compassionate leaders. For Women's History Month, we asked women in each region to share more about their professional journeys and motivations. Each of these amazing women have dedicated their careers to ending homelessness for individuals, families, and communities. We are excited to highlight some of the important work that they do. We hope to uplift, support, and amplify women's voices on social media throughout the month of March and continue to work to make PATH a safe and inclusive place for all women to thrive.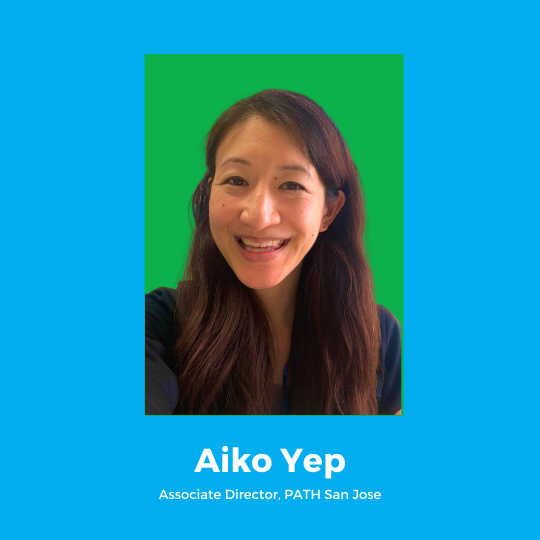 What are some of your proudest moments here at PATH? Uprooting from Los Angeles and moving to the bay area in 2015 working alongside our Regional Director, Megan Colvard, to start an outreach program in San Jose has been a proud moment.  I feel we brought with us PATH's special spark, quality of care, and mission driven culture, nurturing a new-to-PATH region and establishing our local roots from the ground up.  PATH San Jose has since grown ten-fold serving the community through multiple programs running on-site. 
What does being a woman at PATH mean to you? It means being an ally and advocate when my transgender client received her court papers to finally change her legal name and gender and it means getting to witness the tearful joy, sighs of relief, and excited disbelief, as women make it home time and time again after years of homelessness.  Being a woman at PATH means feeling inspired each day with working in a community among amazing women who represent the heartbeat of PATH's services.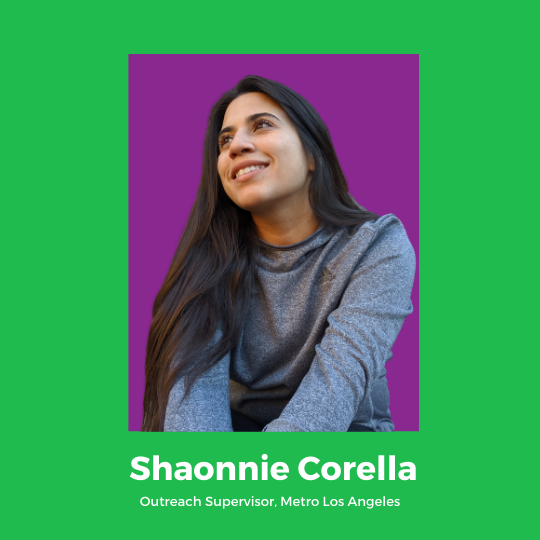 What are some of your proudest moments here at PATH? I had a client who spent three years in a tent. We were able to apply and receive a section 8 voucher. I will never forget the day of her lease signing. They were so overwhelmed in joy, jumping up and down and asking the same question with disbelief "So you are sure I can stay today?" Its moments like these that I am so grateful for the opportunity to work with such an amazing organization.  
What does being a woman at PATH mean to you? While working for PATH and alongside our community, I have learned that being a woman has less to do with the physical anatomy but more to do with inner resilience. It is the courage you carry to speak against adversities and stand for those who feel silent. It is implementing and encouraging change. It is the act of being empathetic and compassionate to those who are weakened or feel defeated. It is overall a force to be with reckoned with in the fight for social justice.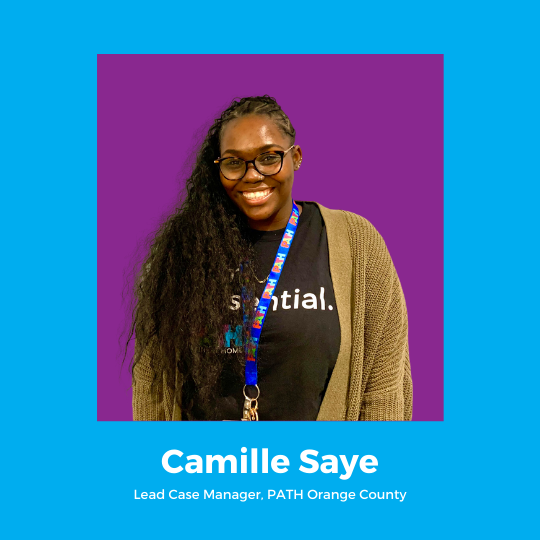 What drew you to working in homeless services? What drew me to working with homeless services is the significant impact it can have on individuals, families, and communities when given a chance and hope to better their circumstances. Working within this field— we can help connect communities experiencing homelessness with housing, stable jobs, quality education, reunification of family or friends, mental/physical health services, and many other resourceful programs.  
What are some of your proudest moments here at PATH? I just celebrated my one-year anniversary with PATH. Within the year, I witnessed multiple individuals Make It Home, reconnect with family members, obtain their driver's license, and even have their first meal. These moments and the opportunity to positively impact a person's life every day is something I'm proud to be a part of.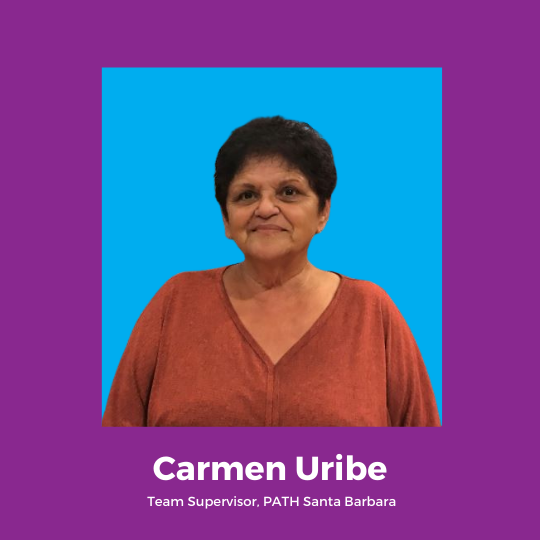 What drew you to working in homeless services?  I myself am a product of homelessness, residing in the asphalt jungle in L.A. using and abusing substances for too many years to count. If it wasn't for a counselor challenging me to attempt to go through a program and reintroduce myself to me, secure employment, live in the moment and possibly go back to school (which I did) and wanted to give back what was so freely given to me, because everyone deserves a place that they can call home. 
What does being a woman at PATH mean to you? It is no longer a "Man's World" we are strong, reliable, dependable, responsible and have so much to offer to each and every person that we serve, so grateful that there are endless possibilities to achieve while working for this organization. 
What drew you to working in homeless services? As a social justice advocate, I know that homelessness is greatly tied to racial inequity, and that we cannot effectively eradicate homelessness for all without addressing the systematic barriers that disproportionately affect BIPOC communities. I wanted to jump right into the work headfirst because I know that the work ahead is tedious but crucial. 
What does being a woman at PATH mean to you?  I am proud to work at an organization like PATH that is committed to providing growth and opportunity for its diverse staff at all levels, and I truly do feel the support from the top down. To feel empowered and nurtured in your professional life is an amazing feeling and trickles down to every other aspect of your life.