Whether you live in a coastal city or in the rural heartland, the issue of homelessness in America concerns us all. As a nation, we should strive to improve the circumstances of those of us who are most vulnerable. Our society can only be as strong as our "weakest" members, after all! This responsibility for our fellow humans is something we take very seriously at Coupon Cause.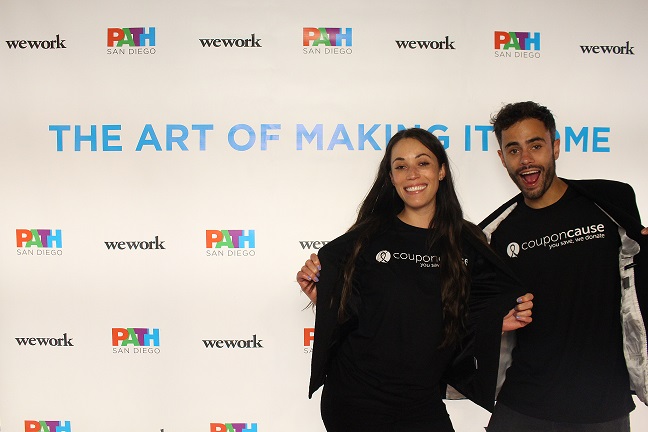 Our mission at Coupon Cause has always been to give back. That's why we've partnered with over a dozen fantastic organizations that work everyday to improve our planet. Through our partnerships, we have donated over $250,000 for causes all around the world!
Partnering with PATH has made sense for us since we first heard about what PATH was doing for homelessness in California. Since 2013, PATH has helped over 7,500 people in over 140 cities around California "Make It Home", through permanent housing, employment training and more.
Here, we'll elaborate on the 5 main factors that led to the team at Coupon Cause pursuing a partnership with PATH.
It's easy to see how much PATH actually cares. PATH does much more than spearhead permanent housing solutions in California. They also take a real interest in their clients. In one story from Larry and Jacqueline, which you can view here, PATH went beyond providing a place to live. This particular couple was illegally evicted and forced to live on the streets. Such an event can be highly traumatic, and in her video testimony, Jacqueline talks about how PATH actually mentored her following their eviction and took a real interest in her life. These are emotional wounds PATH is helping to heal in addition to addressing a social crisis.
PATH is based in California. Just like Coupon Cause. For some members of the Coupon Cause team, homelessness is an issue that stares us in the face everyday. Learning about PATH and their mission to improve our immediate community made it a no-brainer for us to seek a partnership.
88% of every dollar donated goes back into PATH programs. While we recognize the potential downfalls in evaluating organizations solely based on their ratio of donations received to the available funding for their programs, we are still proud to support an organization that uses almost 90% of their donations for their programs. Homelessness is a complex issue and there are many ways money can be used to address it. 88% of every dollar goes back into funding over 1,000 permanent supportive housing units across the state, plus programs and services to help individuals "Make It Home" and once again become active members in our society.
There are opportunities to get involved beyond donating. Making a donation to PATH is a great start and certainly helps, but we are most excited to get involved with PATH at a hands-on level! Cooking a meal for the PATH community is something the Coupon Cause team is immediately looking forward to. If you feel moved to get involved with PATH you might help build and distribute care packages or even assist in furnishing an apartment.
PATH works with the local government to address the crisis. In 2016, 76% of voters in Los Angeles approved a new ballot initiative to authorize $1.2 billion for housing solutions for the homeless. In 2017, PATH Ventures broke ground on a new development in East Hollywood which will provide 122 units of permanent housing for veterans and low income individuals in Los Angeles. In 2019, this project should be completed!
Homelessness is an issue that can be improved. The team at Coupon Cause is proud to partner with organizations like PATH and would encourage you to consider donating to PATH or a similar organization in your community!