New Year, New Volunteers! 
Every single week across each of our regions, we have dedicated volunteers who give their time, passion, and resources to support our neighbors experiencing homelessness. Each month, it is important to us that we take the time to recognize the impact, hard work, commitment, and power of our volunteers in each of our regions. We are incredibly grateful for their support and would not be able to do the work without them. 
Santa Barbara: Holiday Gift Night was a huge success thanks to our many volunteers!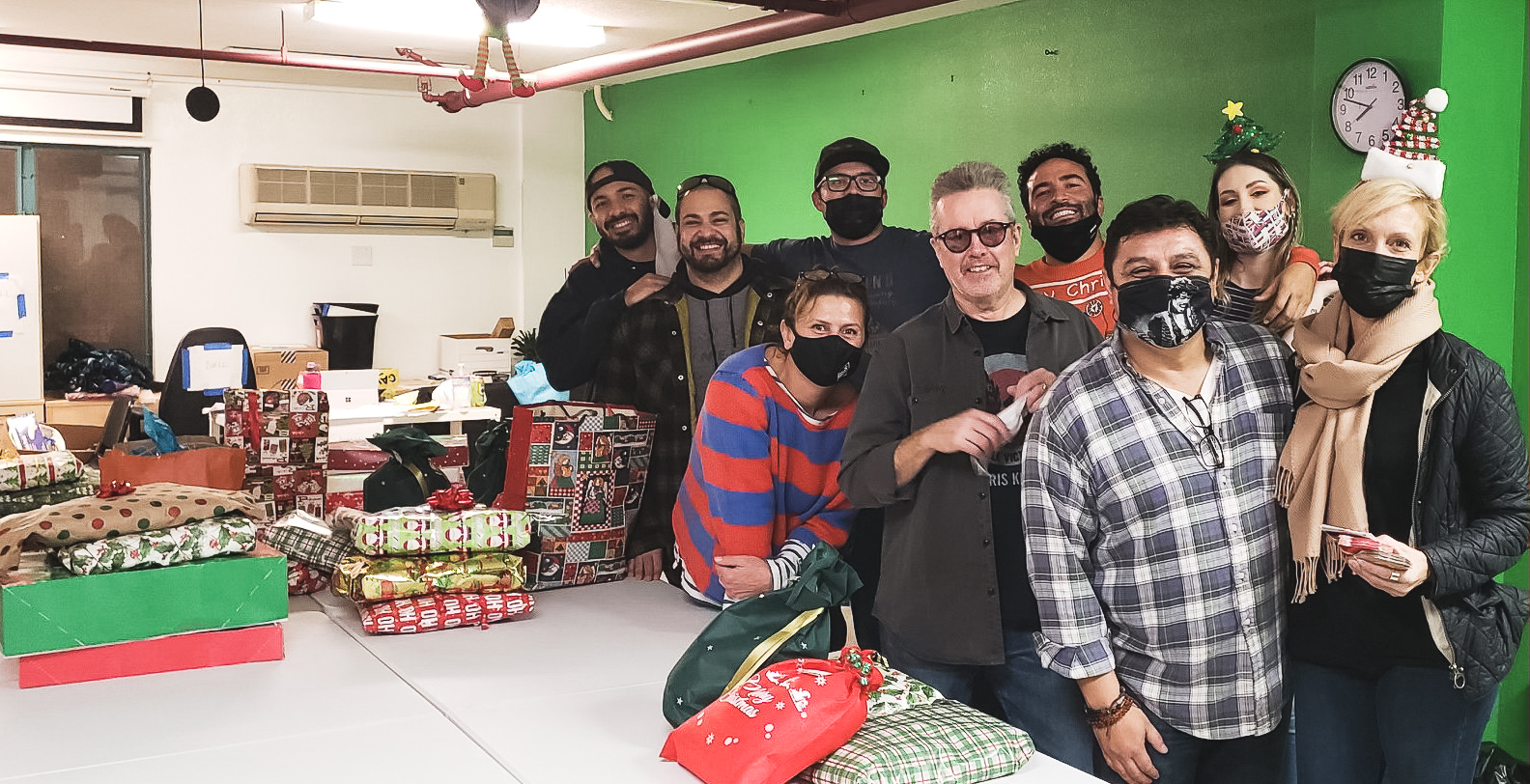 We even had an enormous amount of gift donations come in from multiple supporters!
You would think with all those gift donations, Santa came by… but they were actually all donated from our volunteers at
State Farm
,
Landmark Global
, and
LogicMonitor, Inc.
And last but not least, our residents enjoyed a special dinner served by
Congressman Salud Carbajal.
Thank you to all our volunteers who came to support our Holiday Gift Night. It feels amazing to have such strong community support during the holidays.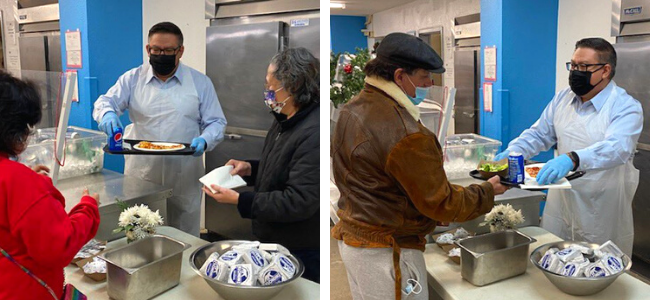 Los Angeles: The PATH Ventures team volunteered to help get PATH Villas South Gate move-in ready!
Our PATH Ventures has been very busy this past year and don't plan on slowing down in 2022! In 2021, our PATH Ventures team secured seven new properties and expanded its number of units by 65%. PATH Villas South Gate Villas was completed just before the new year and and individuals experiencing homelessness were able to move in right before Christmas. Thank you to our hardworking PATH Ventures team who volunteered to get each unit move-in ready for our residents.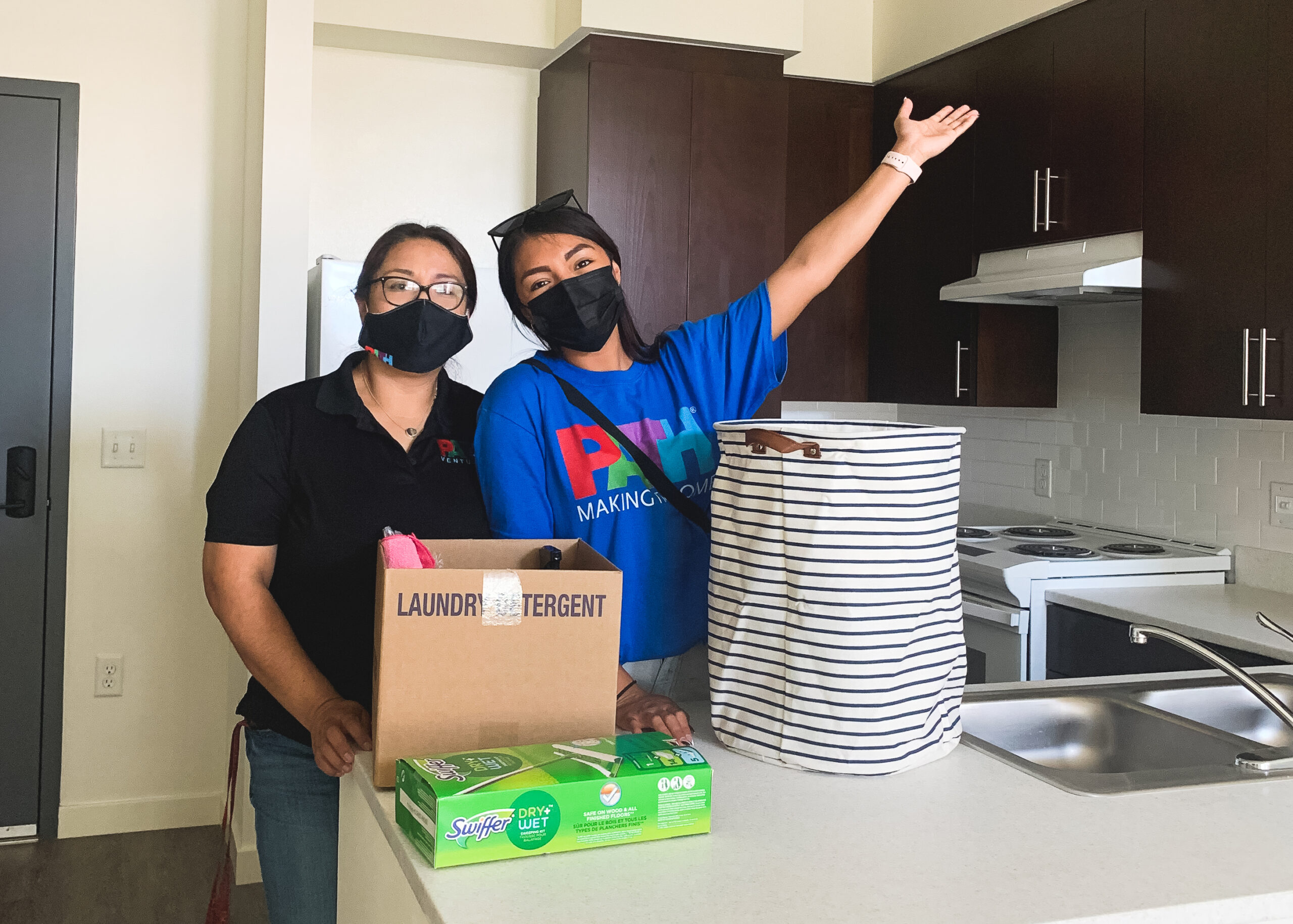 San Diego: Mr. Herbin combats food insecurity by rescuing food and delivering it to PATH!
PATH San Diego is so grateful to be working with Mr. Herbin, the Supervisor of Food Services at Helix Charter High School. His efforts to encourage cafeteria food rescue help ensure our residents have healthy and fresh snacks that would otherwise end up in a landfill and immediately turn to waste.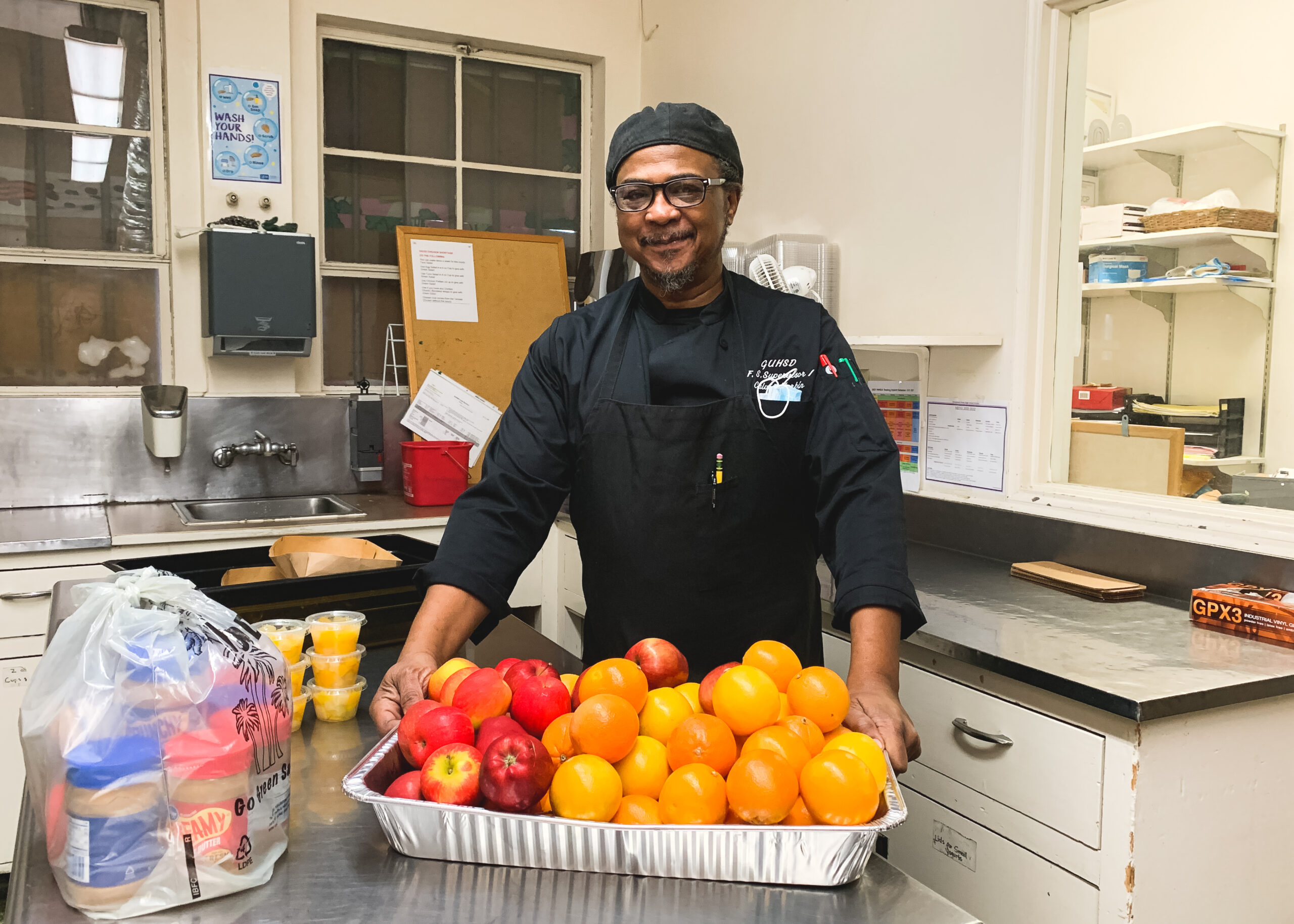 Mr. Herbin has worked in the food services industry for 27 years and is a United States Marine Corps veteran. He is also the owner and CEO of Calvin Herbin Empire of Food (C.H.E.F), and has worked with the San Diego Food Bank to provide food for those experiencing food insecurity within the San Diego community. This past December, he has played a vital role in bringing nourishing and delicious meals to our residents at our newest senior permanent supportive housing site. We cannot thank you enough for providing sustainable, nutritious, and delicious meals to our residents at PATH!