Every single week, we have dedicated volunteers who give their time and resources to support our neighbors experiencing homelessness. Each month we would like to take the time to recognize the impact, passion, and power of our volunteers from across the state. We are incredibly grateful for their support and would not be able to do the work without them. 
Consumer Law Experts, PC: Los Angeles
We are extremely grateful for our amazing partners at, Consumer Law Experts, PC,for donating over 1,000 Thanksgiving meals, 85 turkeys, and 330 gift cards to ensure our residents felt special this Thanksgiving holiday! Thank you for being part of the solution to end homelessness and ensuring our residents and families have a nutritious delicious holiday meal. We are thankful for you and look forward to having you back with us!
Camila

Figueroa Sanchez

: San Diego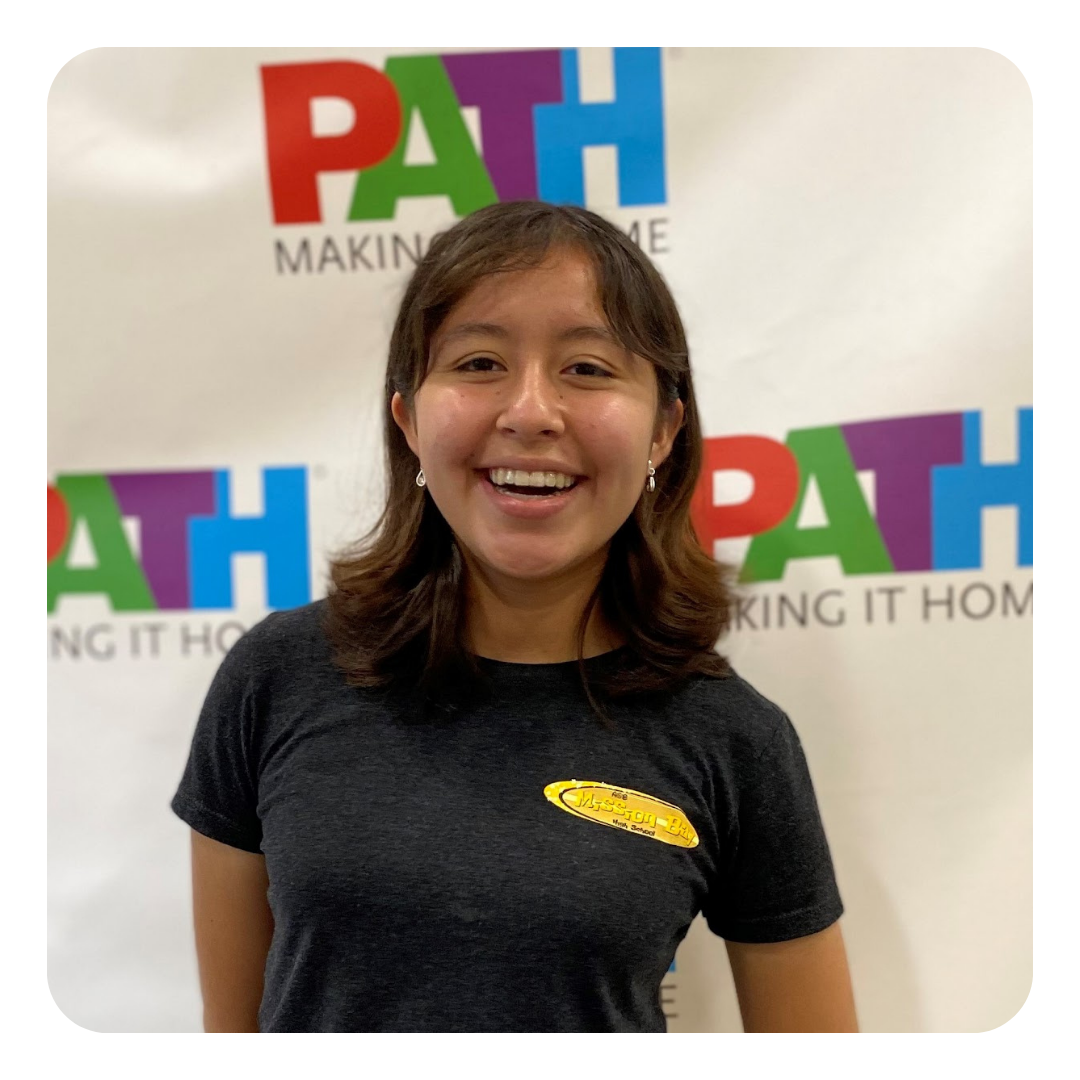 This month we are honored to spotlight Camila Figueroa Sanchez, the deputy chief of operations and director of social media for the PATH Interscholastic Leadership Team, PILT.  Camila is a sophomore at Mission Bay high school and the PILT lead there, spearheading all fundraisers and donation drives for our clients and residents in San Diego. She is also the sophomore class president and a member of Del Cerro Baptist youth group. She's one very busy student! When Camila isn't helping her community, she is practicing her English, Spanish and German (Yes – she is also trilingual!) and is passionate about making sure our unhoused communities have a place to call home. Most recently, she helped organize a donation drive where she collected 1,000 socks for our residents this winter. We are incredibly lucky to have Camila on our team and continue to be inspired by all she gives back to her community! Thank you! 
Volunteers Marcia and Theresa: Santa Barbara
When the holiday season comes around, we can always count on our amazing volunteers and supporters to help make the holidays feel special for our unhoused neighbors in need. This year, our amazing supporters Marcia and Theresa donated turkeys so our residents could have a nice Thanksgiving dinner this holiday season. Thank you for always rising to the occasion and finding ways to support our unhoused community in Santa Barbara! 
Shepherd Lutheran Church and Hillsong: Orange County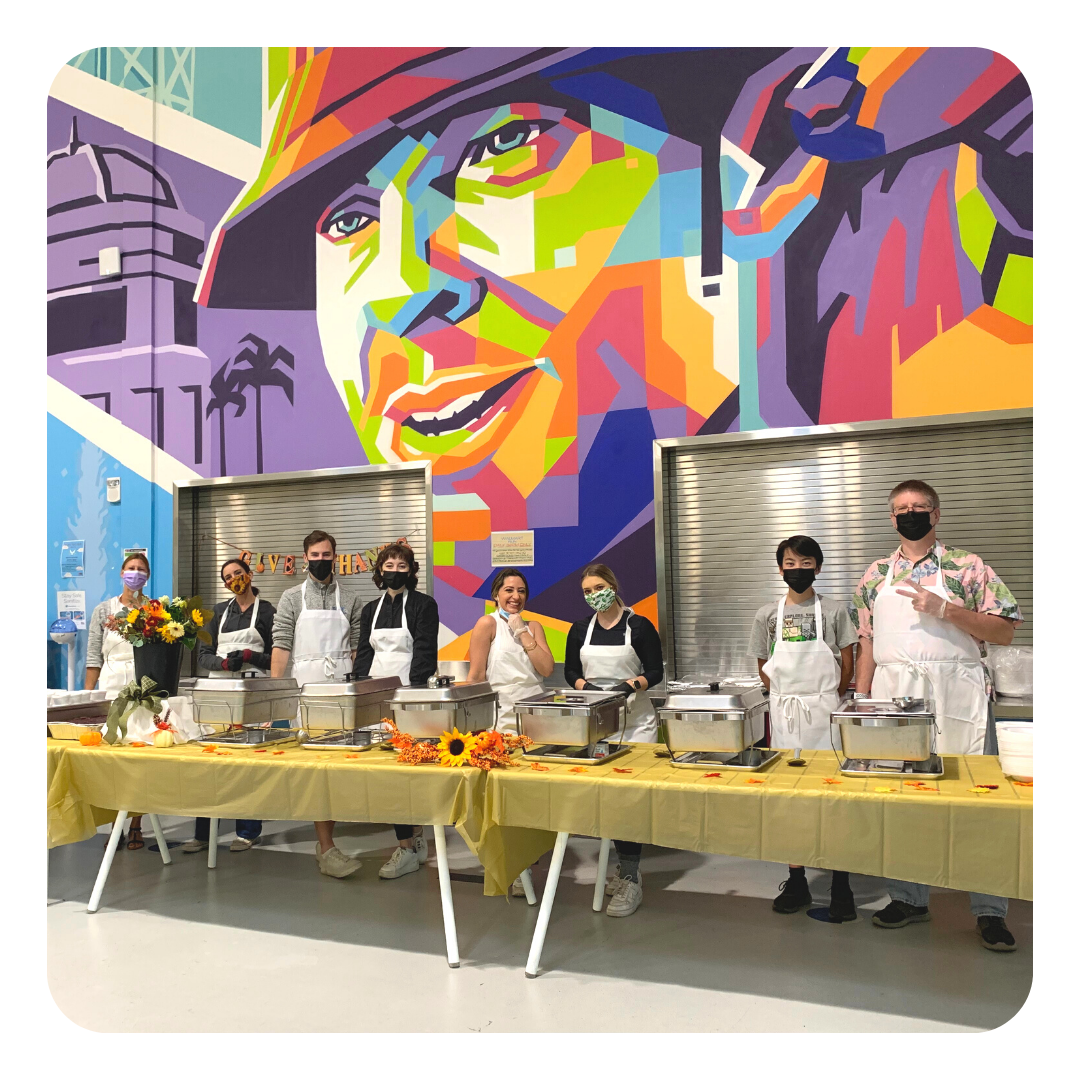 The Yale Navigation Center is so thankful for Shepherd Lutheran Church who hosted a lovely Thanksgiving dinner for our residents. For Thanksgiving Dinner, guests enjoyed rotisserie chicken, stuffing, macaroni and cheese, mashed potatoes, and pumpkin pie. We would also like to extend a sincere thank you to Hillsong Church OC for providing volunteers to help serve at the Yale Navigation Center. There were a big help to our kitchen staff and we couldn't have made the residents feel more at home. We are so thankful to our community donors and volunteers who made it feel like home for the holidays.