Every single week, we have dedicated volunteers who give their time and resources to support our neighbors experiencing homelessness. Each month we would like to take the time to recognize the impact, passion, and power of our volunteers from across the state. We are incredibly grateful for their support and would not be able to do the work without them.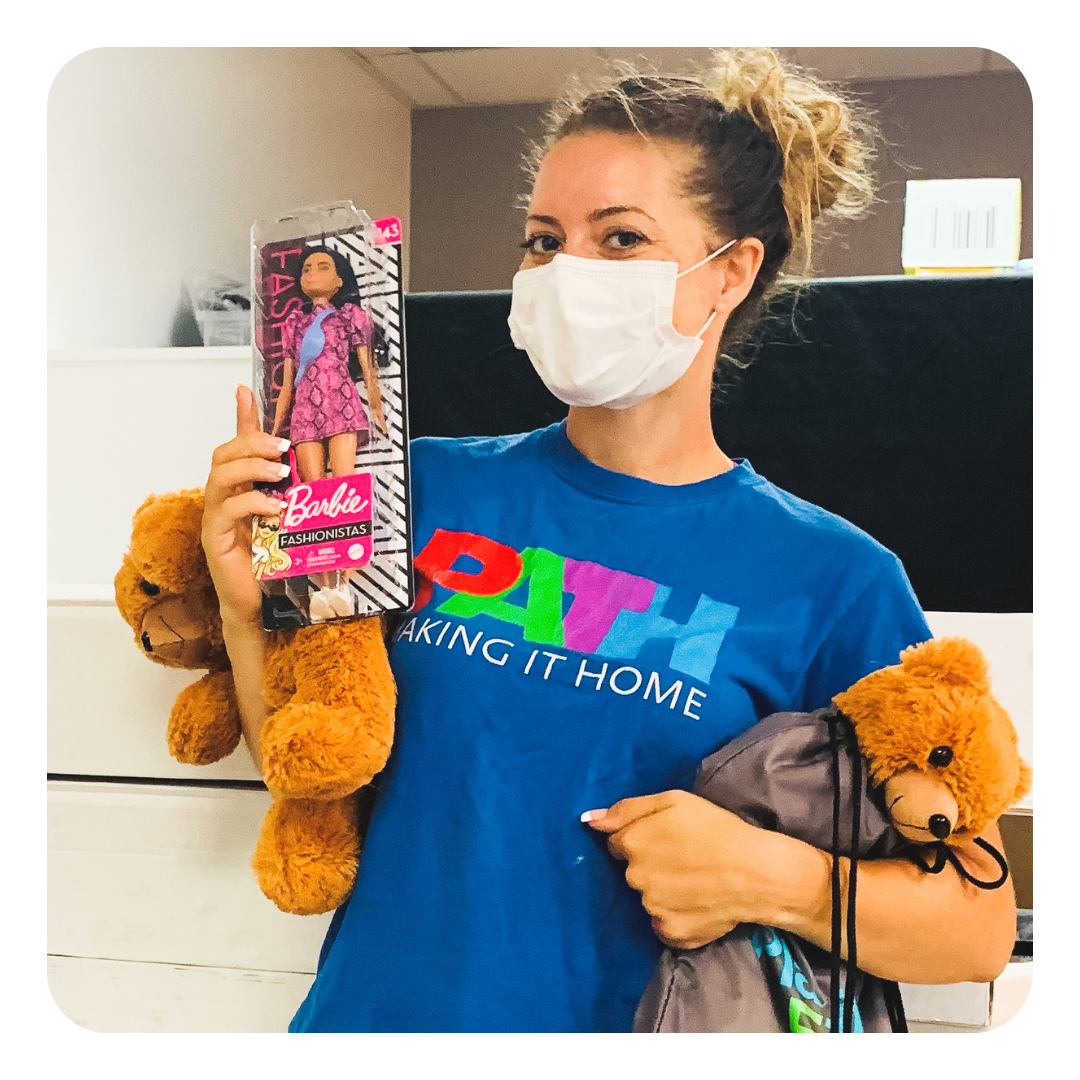 Mattel: Los Angeles
This month, we received 50 child comfort kits assembled by volunteers from Mattel, as a part of their Play It Forward initiative! Each child comfort kit included hand-stuffed teddy bears, toys, games, and kind notes with words of encouragement to help our unhoused families feel a sense of joy and hope as they work to find permanent housing. 🧸
Amory Fratoni: San Diego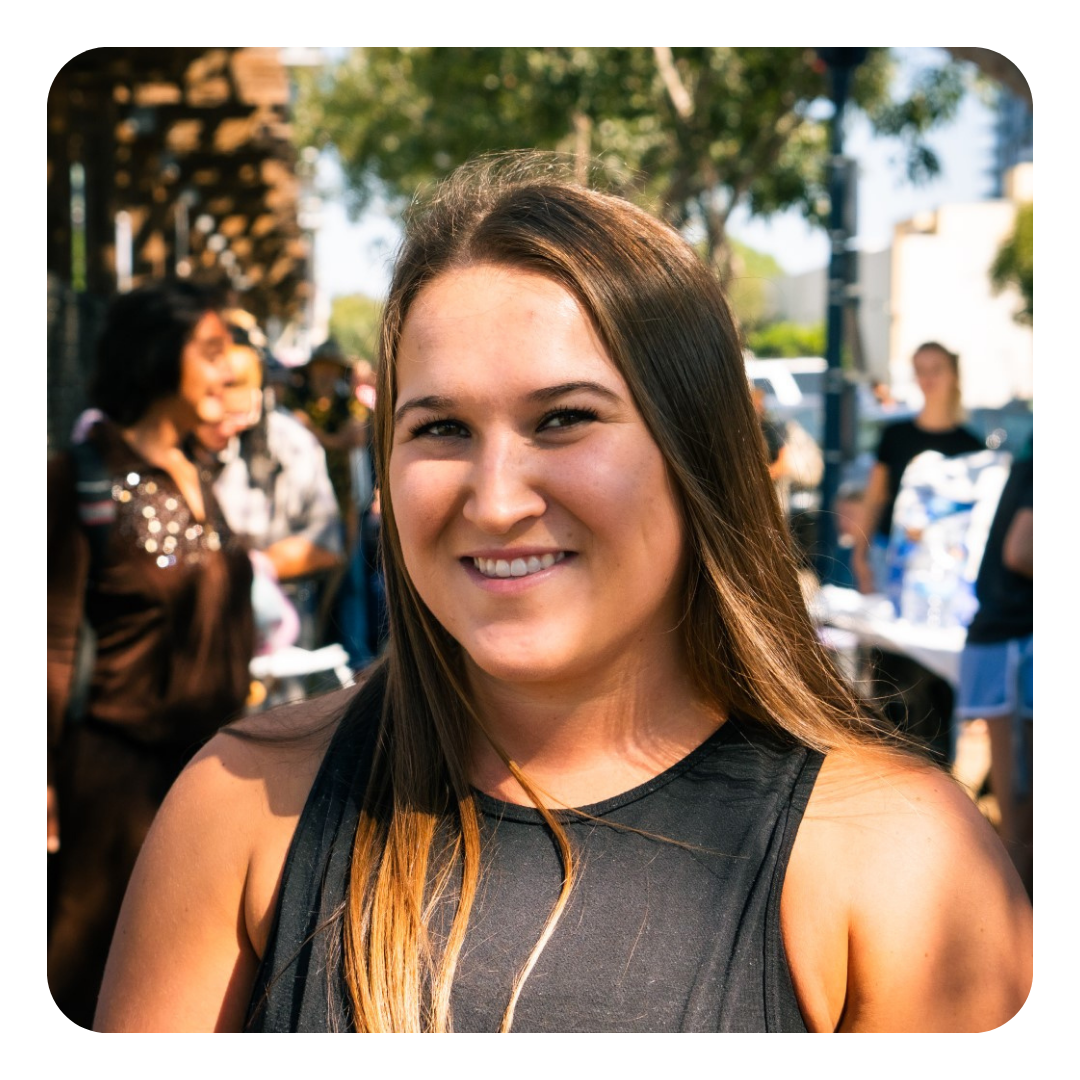 We would like to highlight our amazing volunteer Amory Fratoni, a University of San Diego (USD) student, who recently became involved with PATH when she reached out to The Changemaker Hub at the University of San Diego to see if they would be interested in partnering with PATH to host student volunteers. The Changemaker Hub is an university-wide ecosystem that strengthens the collective capacity of USD students, faculty, staff and community partners to address humanity's most urgent challenges through meaningful, sustainable, and innovative collaborations in order to advance USD's mission.
In addition to being a part of USD's Changemaker Hub, Amory runs a nonprofit organization, Pancakes: Serving up Hope (PSUH), that serves freshly made pancakes to San Diego's unsheltered communities. During the COVID-19 pandemic, PSUH continued their work to safely serve and nourish PATH's interim residents, one pancake at a time. 
Amory shares, "Helping and supporting those experiencing homelessness has been a passion of mine for years. PSUH has been providing a meal every Saturday for 10 years to those experiencing homelessness, on and around K and 14th streets in Downtown San Diego. When COVID-19 put a halt on our outdoor operations, we were brainstorming how we could still continue the work we have been doing for years…
PATH aligns with everything we stand for as an organization and partnering to create PATHway to Pancakes allowed for new opportunities during such a difficult time. The drive to humanize those who are marginalized in our community, to lighten the load for someone else by providing a meal or resource, and bringing a smile to someone's face who might be having a bad day continues to be motivate me."
Thank you, Amory, for your dedicated volunteerism at PATH and continuing to find ways to nourish, dignify, and celebrate our residents. We appreciate your service and for sharing your inspirational words that reflect the amazing woman, volunteer, and community partner that you are! 
Kaleidoscope Flowers and Teleflora: Santa Barbara
Thank you, Kaleidoscope Flowers and Teleflora, for volunteering your time to create these adorable and uplifting happy face mug planters for #MakeSomeoneSmileDay! To show their appreciation, they dropped off these planters for our team and residents. Thank you for brightening our day and bringing a smile to our faces! 🌸😊