This month commemorates and champions visibility and equal rights for the lesbian, gay, bisexual, transgender, and queer (LGBTQ+) community. Pride is a celebration of identity and an acknowledgement of the impact and accomplishments of LGBTQ+ individuals throughout history. PATH aims to provide safe and secure housing for all our unhoused neighbors, no matter their gender identity or sexual orientation. PATH empowers staff to share their perspectives and honors Pride Month by highlighting our LGBTQ+ voices across the organization.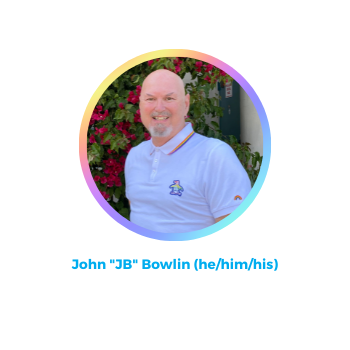 John "JB" Bowlin (he/him/his)
Associate Director of Philanthropy & Community Affairs, PATH Santa Barbara
What drew you to working in homeless services?
I have been working in the nonprofit field for over 20 years, and I want to help create a safer place for individuals in our community.
What does being a LGBTQ+ person at PATH mean to you?
I have been blessed to work for organizations that embrace diversity. PATH is a shining example of that! Never once have I felt like I could not be my whole complete self.
Why is Pride Month important to you?
PRIDE month is a time for my brothers and sisters to show the community who we are: PROUD! The struggles that we have faced, the challenges we have overcome, but we are always moving forward! That is who we are!
Tyler Renner (he/him/his)
Director of Media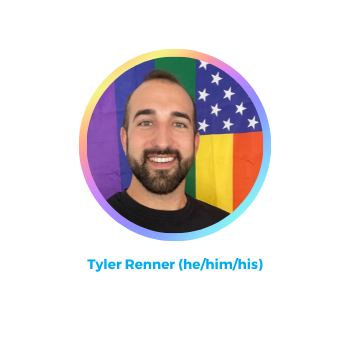 What does being a LGBTQ+ person at PATH mean to you?
At PATH, I bring my full self to work, I bring my perspective as an LGBTQ+ person to work, and it is met with respect and appreciation. PATH's diversity, equity, and inclusion work reassures me that our organization is always evolving and working towards being an even more welcoming workplace and service provider.
Why is Pride Month important to you?
I'm a member of the LGBTQ+ community year-round but having a month where people outside of the community show respect, love and appreciation means so much. Growing up, I didn't know many other LGBTQ+ people and I couldn't imagine a world where I would be embraced or celebrated for being out, so to see how far we have come, even in my lifetime, is hugely impactful.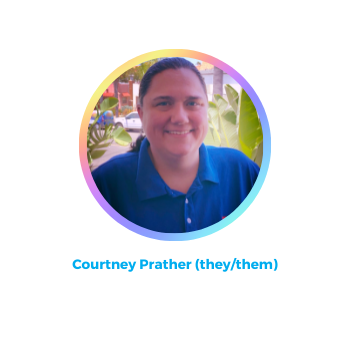 Courtney Prather (they/them)
Health Homes Program Manager, PATH San Diego
What drew you to working in homeless services?  
Truthfully, it is an area of social services that is a culmination of my education and experiences as a social worker and as a human being.  It is something I am passionate about, especially considering the over representation of LGBTQ+ youth among those experiencing homelessness. When presented with the opportunity to work with this population, it just made sense.
What does being a LGBTQ+ person at PATH mean to you?
Visibility. Honestly, PATH is one of the first places I've ever worked where I have felt comfortable being more open about my LGBTQ+ identity. I worked most of my life at jobs where I was discriminated against and could be fired for being LGBTQ+.  It feels good to be more authentic and visible with co-workers. It's also a very meaningful experience each time someone uses my pronouns. By the way, using a person's pronouns save lives.
Freddie Davis Jr (he/him/his)
Community Affairs Associate, PATH San Diego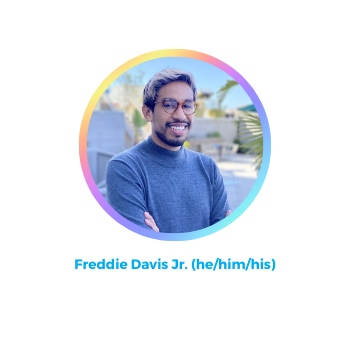 What does being a LGBTQ+ person at PATH mean to you?
Growing up, my family was heavily involved in church, which made me fight my queer identity for a long time. I wanted to live by the examples of cultural norms that were set before me. However, it was a learning experience that I appreciate to this day. My struggle was less about how others viewed me but rather how I viewed myself. Being queer to me means feeling confident walking down the street in my own skin. I am grateful to be able to love whomever I choose regardless of them identifying as male, female, or non-binary.
Why is Pride Month important to you?
Pride Month is especially important to me because it doubles as my birth month, with my birthday falling on Juneteenth – a holiday celebrating the emancipation of people who had been enslaved in the Unites States. My father is of African descent and my great-grandparents were slaves. This month is a culmination of events that took place which shape who I am today. It's a time for me to remember the people who fought and died for the rights and liberties that I enjoy.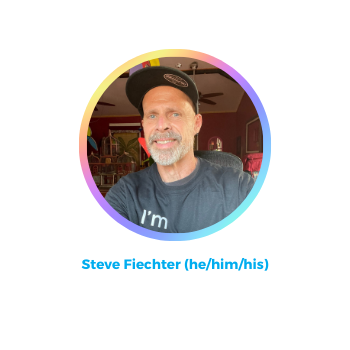 Steve Fiechter, LCSW (he/him/his)
Senior Director, Metro LA Programs
What are some of your proudest moments here at PATH?
I'm in awe every day of the work that our teams do here at PATH. We are literally saving lives, and that is no exaggeration. The people we help are perhaps the most marginalized on earth—and those who are LGBTQ+ even more so. The fact that they find space to be fully human among us is key to healing, wholeness, and well-being… not just for them, but for all of us.
What does being a LGBTQ+ person at PATH mean to you?
As a leader at PATH, I'm sensitive to how we care for and support one-another wherever we are on life's journey. I want to honor and celebrate who people are and what they say about themselves. If we can't do that for one-another, we'll never be able to authentically create space for the healing that must happen in order for folks to make it home.